Forgotten Heartbreaker
Comments
Log in with itch.io to leave a comment.
this is actually pretty inspiring!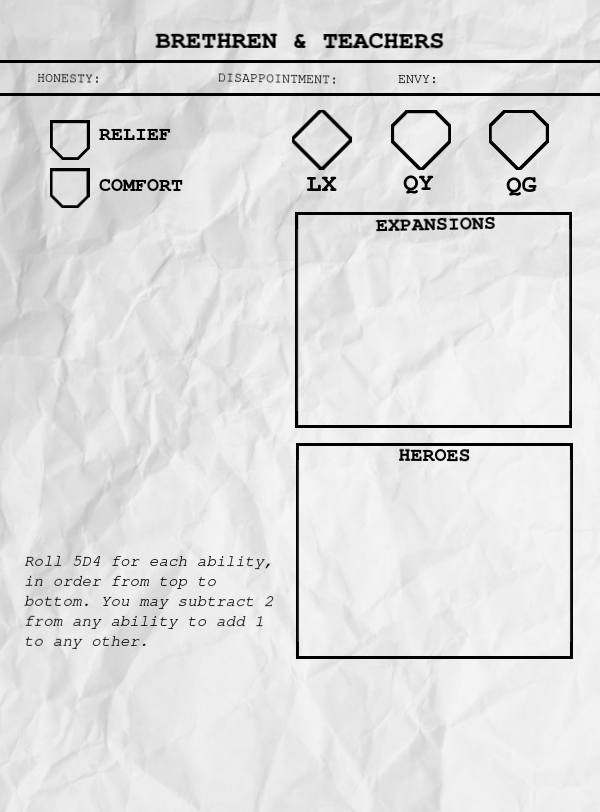 I think my favorite part is the empty acronyms where things like HP and AC would go. TG = Teddy Grahams, MM = Mutual Milk
Wow this is great. So.... how do you want us to handle it if we then go on to make this game? Credit and a link? $$ and licensing? Because this is amazing.

I guess I should put a cc license on these. Please do use these in whatever, and credit/cite so other folks can find it!

Will do. This actually automates my least favorite part of game design (making character sheets) so I kind of want to just do this for every game from now on.
wow stop doing cool inspiring things, no one can be fast enough to create games inspired by all the great things you do! :)