Who's in that EGG?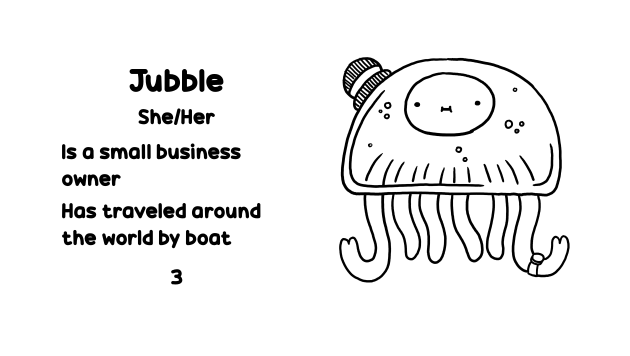 I've had some extra free time lately since the school district is closed for the foreseeable future. I've taken it as an opportunity to work on projects I've had backburnered.
Who's in that EGG? is something been thinking about it on and off for months, a collection of 8 tiny zines inspired by capsule toys and virtual pets. All 8 have the same cover, 4 of them have the same first page, 2 have the same second page, and all 8 have unique third pages. Each page shows a different stage in the life of your creature and has two facts about them. I wanted to play with "surprise mechanics" in an uncynical way, focus on the playfulness of not knowing what will happen when you do something.
What's it for? Nothing really. I played around with making it a game early on, but decided against that. They're for giving to friends or leaving in secret places for strangers to find. Someone said they would be appropriate for an Easter hunt, and I absolutely agree.
Who's in that EGG? is available as a PDF with assembly instructions included. Have fun and stay indoors!

Files
Who's in that EGG.pdf
1 MB
Mar 23, 2020