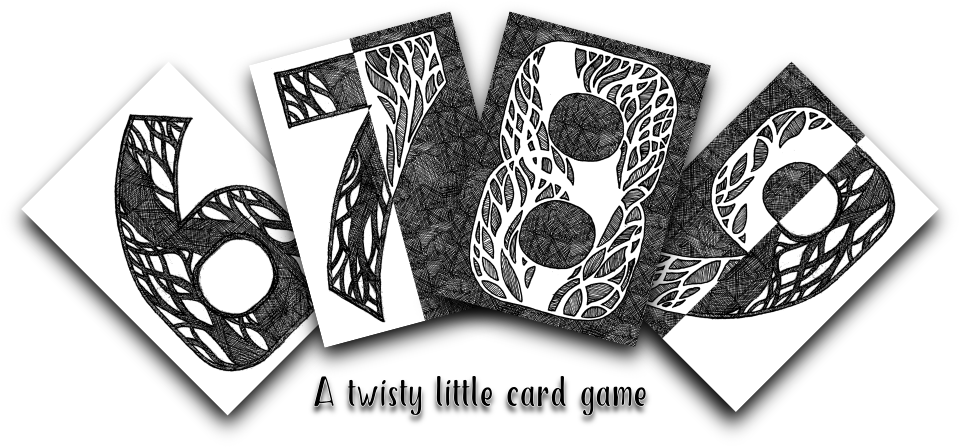 6789
Rules available on Google Docs
6789 is a little drafting game for 2-6 players that uses a custom deck of cards containing only the numbers 6-9. It's built around the fact that, when rotated, sixes become nines, and vice-versa.
To play the game you'll need two printed copies of this PDF and a handful of coins or paper to keep track of score.
Select one player to be the "Leader". Each player receives 4 cards. They choose one to play, and one to pass to the left. continue until all players have a three-digit number in front of them. (Don't pass to the left on the last turn)
The player with the lowest score receives one point. The player who has the highest score under the leader's gets a point. The leader receives one point for each player whose number beat theirs. If any two players are tied for a point, both get it.
Play until each player has a turn as leader. The player with the most points wins.
Download
Click download now to get access to the following files:
6789 v1-0 28-08-2017.pdf
9 MB