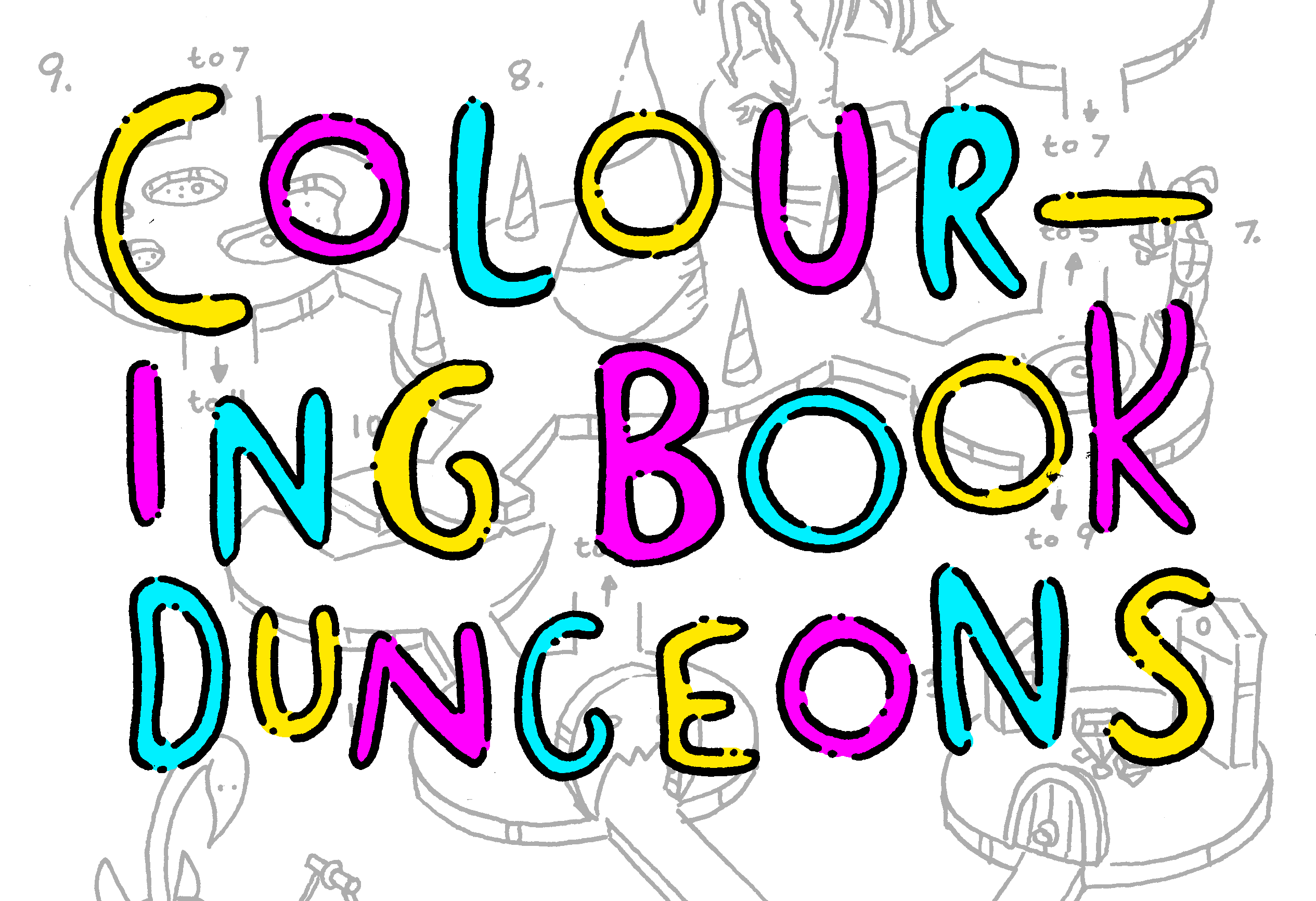 Colouring Book Dungeons
Colouring Book Dungeons is available in print at these fine booksellers:
---

Colouring Book Dungeons is a collection of dungeon maps for your favorite RPG. Or maybe it's an image-based creative writing exercise. Or maybe it's a colouring book. Maybe it's all of the above, things can be three things. Here's what's inside:
Seven and a half hand-illustrated dungeons in an oddball isometric style
Room for you to add notes for each room of each dungeon
A new GM-less RPG for collaborative dungeon crawling
A textless D20 table of random treasures
I drew these with OSR play in mind, but they are definitely system-agnostic. Dungeons are 12-16 rooms, each with something interesting inside. The contents are designed to be definitely something, but ambiguous, to allow each user to have a unique take on the dungeons.
These started as a Twitter exercise, here's a thread where some people keyed the rooms of the first dungeon.
---

Coloured preview by @spacedorito49

Download
Click download now to get access to the following files:
Colouring Book Dungeons Print and Screen 03.pdf
11 MB
Colouring Book Dungeons Screen 02.pdf
2 MB
Colouring Book Dungeons Print 02.pdf
2 MB
Community Copies
Support this game at or above a special price point to receive something exclusive.
Community Copies
If you would like this and are unable to afford it, please take one of these.

Comments
Log in with itch.io to leave a comment.
This is excellent. Just printed them out for coloring with my niece.
even if i don't play OSR or dungeon adventures, i really really appreciate what you're doing here and will recommend it to each person looking for cute dungeons!