Skelevator Pits
Somewhere in the wilderness, a death cult is amassing wealth and power, biding their time before they unleash their dark designs on the world. Seriously, these folks suck.

Their lair is a complicated maze of tunnels which can be more or less bypassed completely by a pair of incredibly slow elevators.
Made for the One Page Dungeon Contest 2023, my approach with this one was to First: Make an arcadey tournament-style dungeon with old school sensibilities, and Second: To put as many rooms on a single page as possible. With 42 rooms and four unique magic items, there's a lot going on here.

The map might get a second pass, but we'll call it "Feature Complete".
---

Some art I can't quite incorporate: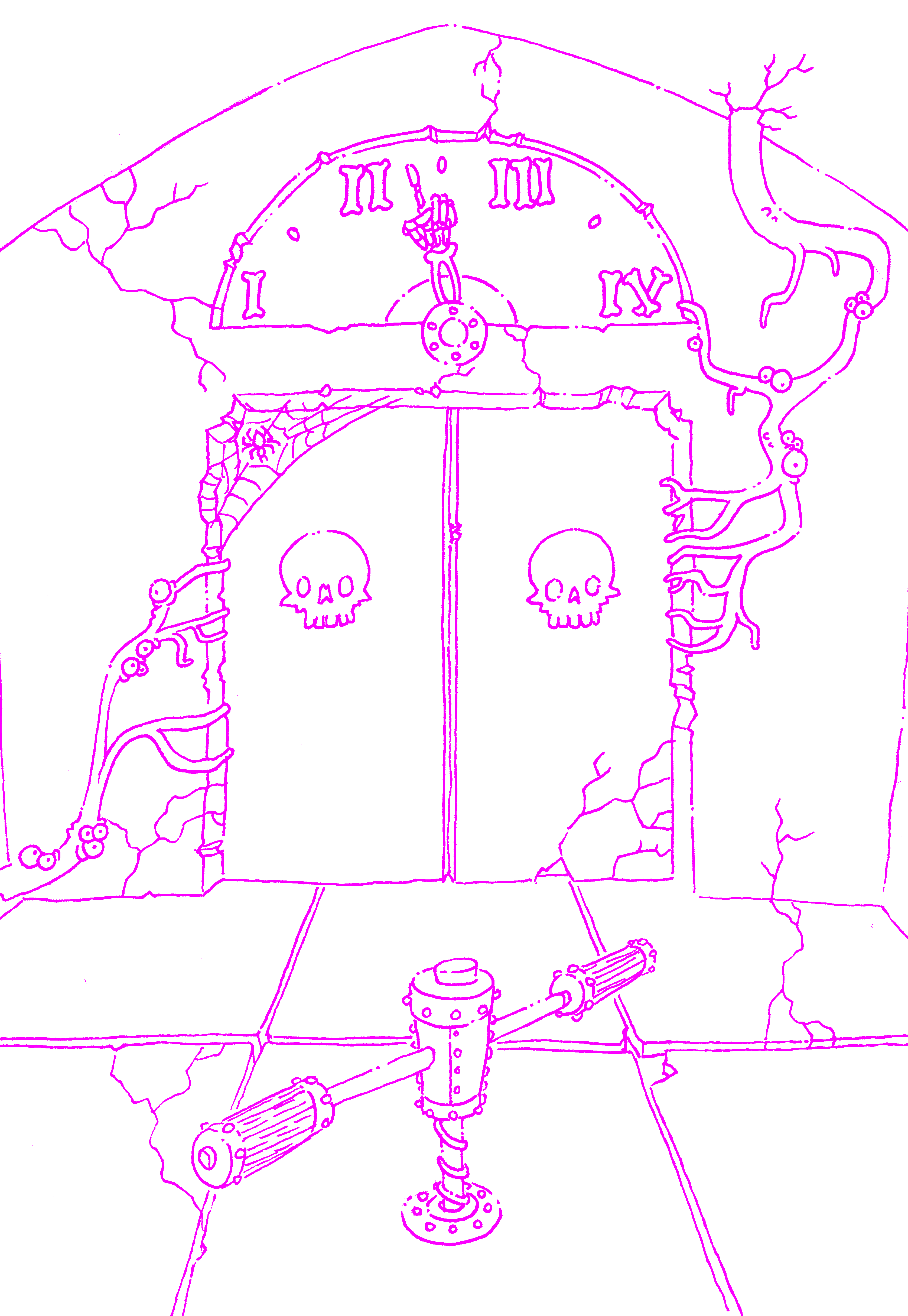 Download
Click download now to get access to the following files:
Comments
Log in with itch.io to leave a comment.
ALWAYS check the Evil Priest's chair. Always.
are we allowed to play elevator music when the PCs are in the elevators?