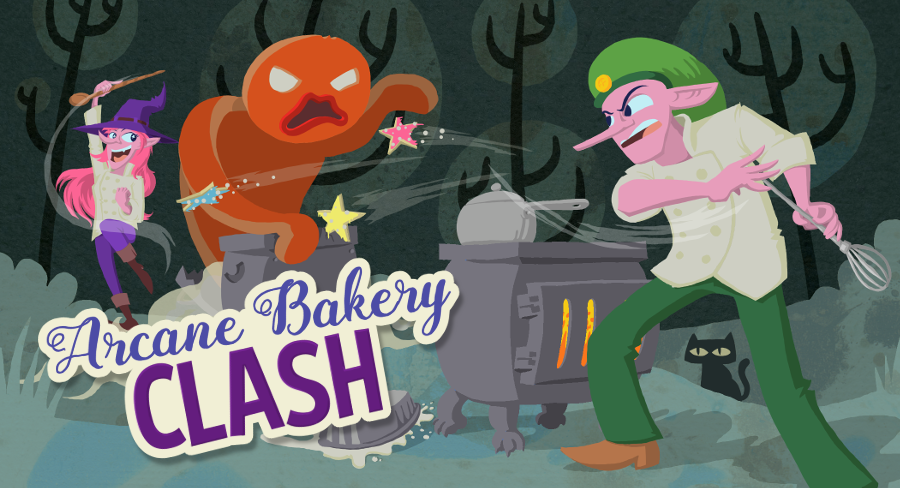 Arcane Bakery Clash
Arcane Bakery Clash is coming to Kickstarter!
---
Hey all! I'm quite excited to announce that Buttonshy Games will be running a Kickstarter for a completely upgraded version of Arcane Bakery Clash. The new version includes 100% new, full-colour art by yours truly, updated and streamlined mechanics, and 9 more cards!
If you haven't heard of Buttonshy Games, they have a whole series of 18-card games that come in a fancy wallet, as well as a monthly subscription package of games called the Board Game of the Month Club (I have some cool stuff coming out with that as well).
I'll follow up on this once the Kickstarter begins. Thanks for your support!