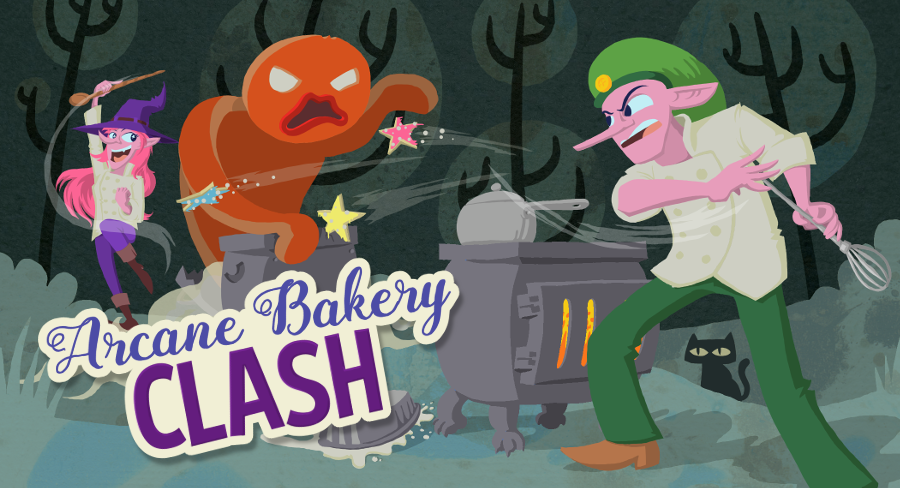 Arcane Bakery Clash
Click here to back Arcane Bakery Clash!
The Kickstarter for the wallet game version of Arcane Bakery Clash is winding down. We've had an amazing showing of support.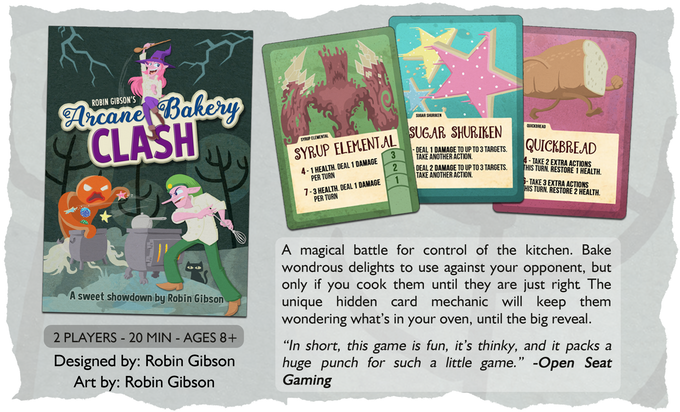 If you would still like a copy of the game, there's still time left. We're around $600 from meeting the final stretch goal: A solo expansion with 6 different modes, featuring the Arcane Bakery's greatest rival, Celebrity Chef Gaius Yodog.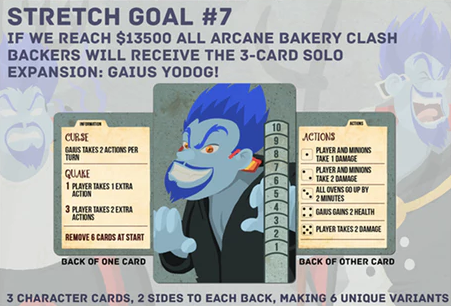 This is my first Kickstarter and it's been a wild experience. Thanks to everyone who backed the game, I can't wait for you to play it!